Audit
Grant Thornton audit services include expert examination of the enterprise in financial and organisational terms, valuation of its assets and an in-depth analysis of its development outlook.
We provide advisory services in more than 100 countries worldwide, employing over 4,000 experts. Our local advisers support our clients in implementing several dozen projects a year. Our main goal is always to provide our clients with top-quality solutions. The recipients of financial statements must feel confident that these documents are drawn up correctly, presenting clearly and reliably all the important aspects of the company's assets and finance, as well as its financial performance results. We are convinced that apart from the efficient management of the audit process, the knowledge and experience that our employees have gained by working together with many businesses is an added value for our clients. Our commitment and individual approach are recognised, and for a number of years we have been ranked at the top of the annual auditors' rating published by the Rzeczpospolita daily.
The list of Grant Thornton audit-related services can be found to the left.
Please do not hesitate to contact us. We look forward to working with you.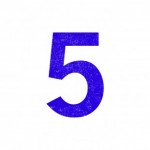 Grant Thornton performs well in the Rzeczpospolita ranking!
On 18 April 2016 Rzeczpospolita published its annual Audit Firm Ranking.
We are pleased to announce that Grant Thornton was ranked  5th among all audit firms in terms of overall revenue.
This proves that with our extensive experience and the constant desire for growth, our firm may provide an alternative to the largest firms in the market.